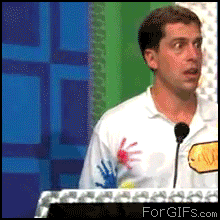 Fanfare and confetti all round! Congrats to Chelsea P. of Portland, who won the January Countdown to Pub Day Party Giveaway. Yes, Chelsea, we'll fly you and the companion of your choice on an all-expenses-paid trip to Rome, Italy! And what's this? A NEW CAR ?
Sorry, Chelsea, I was in Bob Barker mode for a minute. You won't get the trip, but you
will
get a lovely copy of Jacqueline West's novel SPELLBOUND, the second in the BOOKS OF ELSEWHERE series. And I'll throw in some bookmarks too.
Did you miss out? There's more great middle-grade kidlit to come. Look for the next giveaway on February 5, when I'll be giving you a chance to win a hardcover edition of a best-selling author's book. Details to come!